UNIWES DISTRIBUTION & TRADING
VACUDEST wastewater evaporator distillation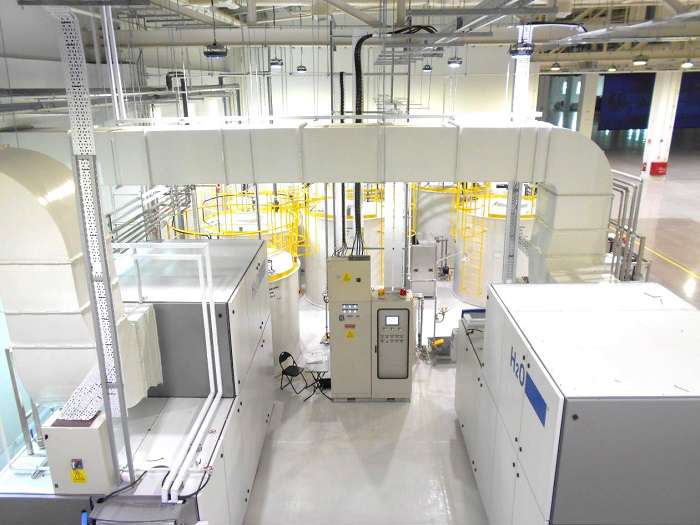 VACUDEST WASTEWATER EVAPORATOR DISTILLATION
Wastewater treatment system based on vacuum distillation has been established on the market as the most economical method for the processing of a large variety of different industrial wastewaters.
UNIWES is the authorised sales partner for leading producer of German vacuum distillation systems - H2O GmbH
for the treatment of industrial wastewater used in metal processing industry, automotive industry, electronics and wafer, Aviation industry, machine building industry and many other industrial sectors.
We have installed this proven solution for our aviation client in Singapore. More than 70m3 (70,000 Litres) of Wastewater from production are recycled and reused daily with our customized solution.


Advantage of Vacuum distillation system:
- German Technology with Local Support !
- Reusable clean water for production
- Zero Liquid Discharge Production
- Wastewater evaporator with energy recycling provides for cost efficiency
- Customized wastewater treatment system - based on the VACUDEST Modular-System




Some of the proven application of this technology includes
- Oily industrial wastewater
- Used coolant emulsions
- Spent release agents from die-casting
- Used rinse water
- Crack detection wastewater
- Vehicle and transport cleaning water
- Container cleaning wastewater
- Salty industrial wastewater
- Electroplating wastewater
- Vibratory grinding wastewater
- Painting pre-treatment
- Stainless steel pickling wastewater
- Contaminated landfill leachate



Proven Solution for reuse and recycle for production!

We provide turnkey project management including installation, training, maintenance, critical spare parts, keeping of consumables. Our 24/7 aftersales services ensure your production is running at its peak without slow response. Talk to our team now and we will be there to support your wastewater enquiries !